Art for the Future: Artists Call and Central American Solidarities
About the Exhibition
Art for the Future: Artists Call and Central American Solidarities focuses on the seminal 1980s activist campaign, Artists Call Against US Intervention in Central America. Growing out of the friendships, solidarity networks, and political organizing amongst artists and activists such as Daniel Flores y Ascencio, Lucy Lippard, Doug Ashford, Leon Golub, and Coosje van Bruggen, the campaign resulted in exhibitions, performances, poetry readings, film screenings, concerts, and other cultural and educational events in over 27 cities across the United States and Canada. The exhibition highlights Artists Call's history through a selection of activities and works from the 31 exhibitions and over 1,100 artists who participated in New York City and references Artists Call's legacy today in new forms of inter-American solidarity networks and visual alliances. This exhibition is the first cross-campus presentation by Tufts University Art Galleries.
Arte para el Futuro: Artists Call y solidaridades centroamericanas, se centra en la campaña activista de la década de 1980, Artists Call Against US Intervention in Central America. La campaña, que surgió de las amistades, las redes de solidaridad y la organización política de artistas y activistas como Daniel Flores y Ascencio, Lucy Lippard, Doug Ashford, Leon Golub y Coosje van Bruggen, dio lugar a exposiciones, performances, lecturas de poesía, proyecciones de películas, conciertos y otros actos culturales y educativos en más de veintisiete ciudades de Estados Unidos y Canadá. La exposición reúne más de 100 obras de arte que ponen de relieve la historia de Artists Call a través de una selección de actividades y obras de las treinta y una exposiciones y de los más de 1.100 artistas que participaron en la ciudad de Nueva York, y hace referencia al legado de Artists Call hoy en día en nuevas formas de redes de solidaridad interamericana y alianzas visuales con obras de artistas contemporáneos.
Organized by Erina Duganne, Associate Professor of Art History, Texas State University and Abigail Satinsky, TUAG Curator & Head of Public Engagement. A fully illustrated, bilingual English-Spanish catalogue co-published by Inventory Press & Tufts University Art Galleries will be available in February 2022. Support for the exhibition, its catalogue, and related programming was provided by The Andy Warhol Foundation for the Visual Arts, the National Endowment for the Arts, the Institute for Studies on Latin American Art (ISLAA), Tufts University AS&E Diversity Fund, Tufts University Toupin-Bolwell Fund, and Tufts University Department of the History of Art and Architecture.
Art for the Future Programs
Local Solidarities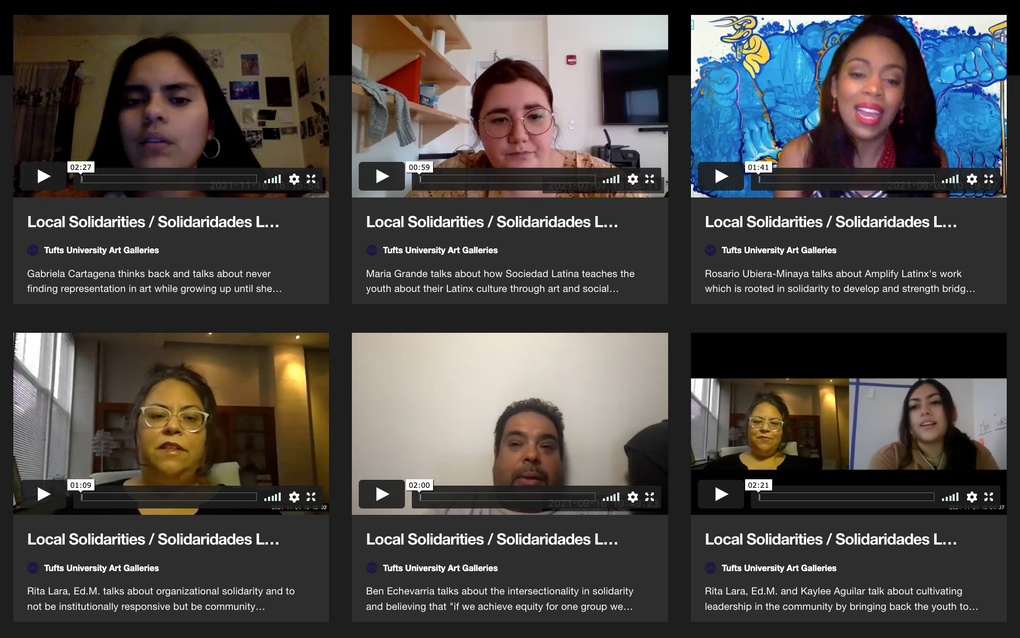 In conjunction with Art for the Future: Artists Call and Central American Solidarities, student fellow Geovani Alberto Cruz Alfaro led a city-wide interview process with community organizations serving the Latinx community in Greater Boston on what solidarity means to them, the power of community representation in art, their hopes for the future and perspectives on Latinx identities.
Explore the Interviews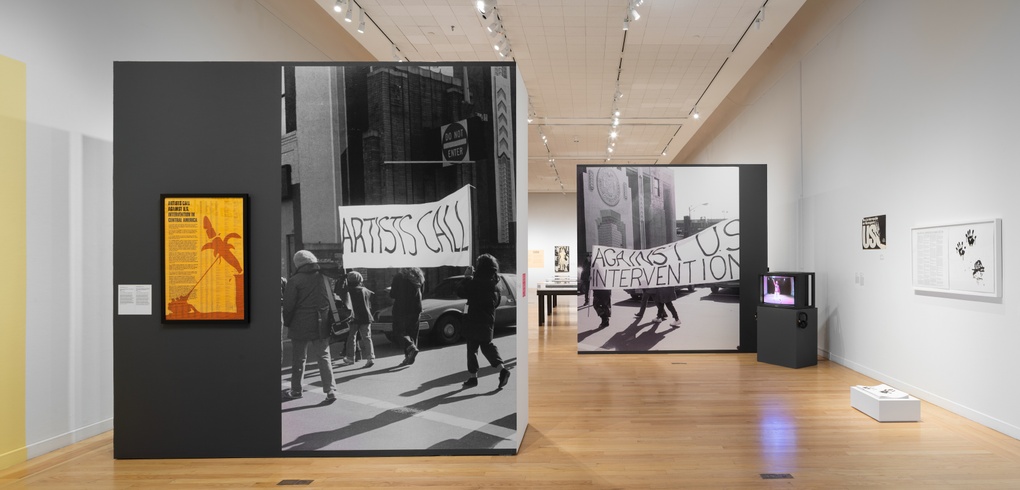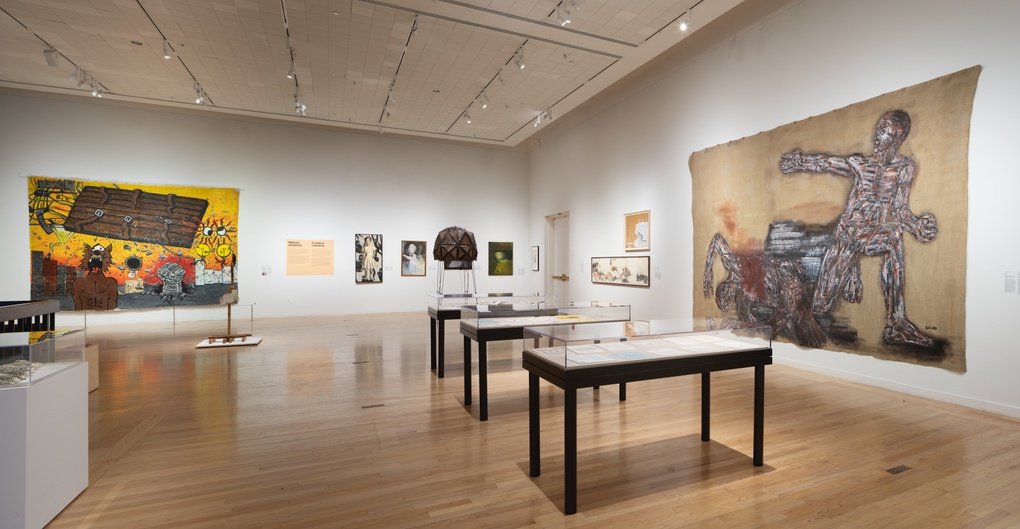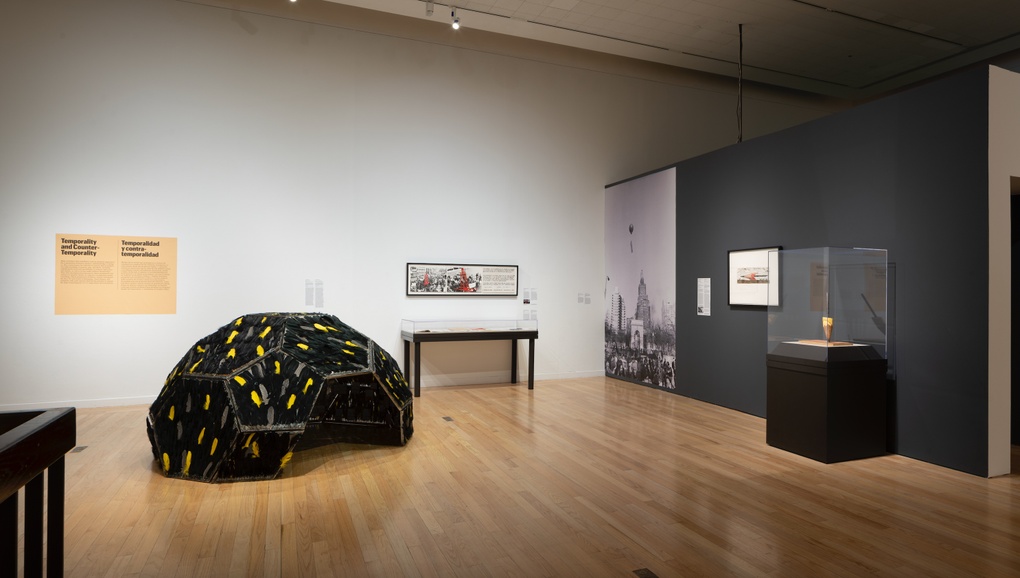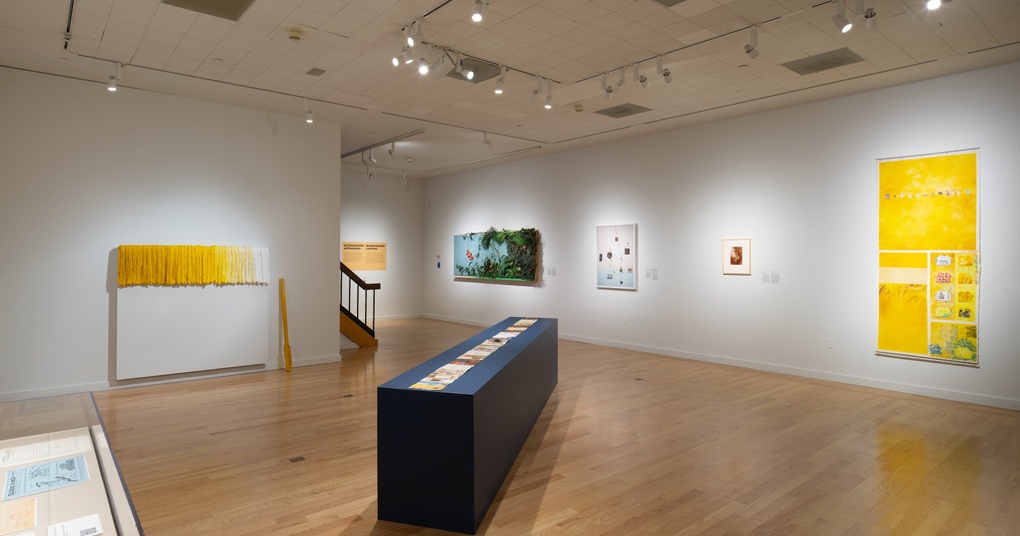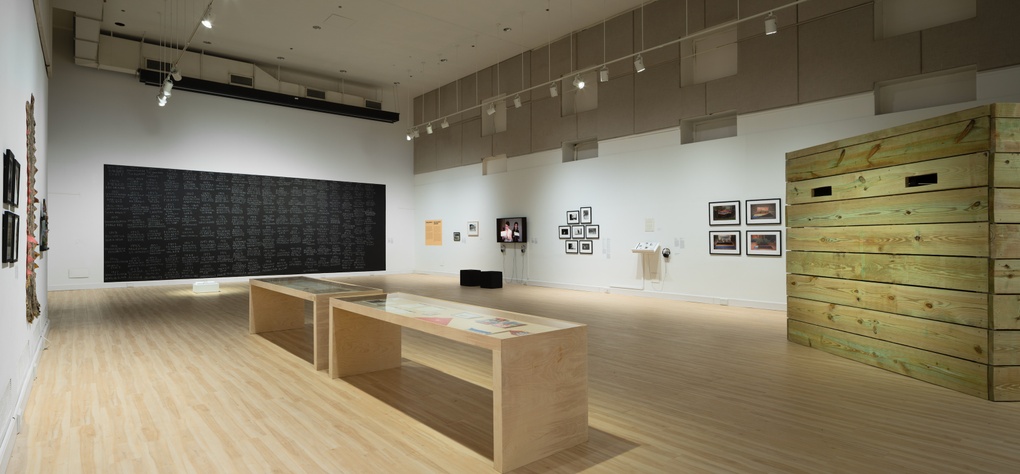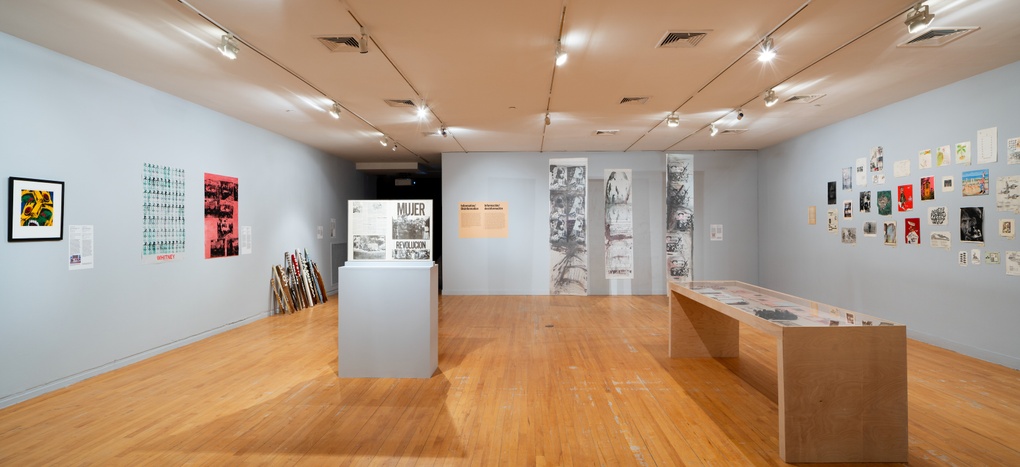 Artists by Venue
Aidekman Arts Center / Medford
Selections from Artists Call and the time period:
Leon Golub
Nancy Spero
Claes Oldenburg
Coosje van Bruggen
Daniel Flores y Ascencio (Maya, Nonualco)
Jimmie Durham
Maria Thereza Alves
Louise Lawler
Alfredo Jaar
Susan Meiselas
Louise Bourgeois
Dona Ann McAdams
Lucy Lippard
Tim Rollins and K.O.S.
Zarina
Michele Oka Doner
Ana Mendieta
Greg Sholette
Juan Sánchez
Judith Blum Reddy
Carlos Cañas
Rosa Mena Valenzuela
Moisés Barrios
Ann Messner, Barbara Westermann, and Bill Allen
Elena Alexander
Sabra Moore
Reconstruction Codex, organized by Sabra Moore (Emma Amos, Frances Buschke, Camille Billops, Josely Carvalho, Catherine Correa, Christine Costan, Colleen Cutschall, Sharon Gilbert, Kathy Grove, Marina Gutierrez, Virginia Jaramillo, Kazuko, Sabra Moore, Helen Oji, Catalina Parra, Linda Peer, Liliana Porter, Jaune Quick-To-See Smith, Nancy Spero, Holly Zox)
Collection of Artists Call archives, Museum of Modern Art Libraries & Archives Super-8 Films, organized by Bill Brand, Simon Field, and Phil Weisman Artists Poster Committee selection, from the collection of Jon Hendricks


Contemporary works by:
Beatriz Cortez
Naeem Mohaiemen
Muriel Hasbun
Benvenuto Chavajay
Carlos Motta
Sandra Monterroso
Antonio Serna
Antena Aire & Tierra Narrative
SMFA at Tufts / Boston
Selections from Artists Call:
Hans Haacke
Martha Rosler
Josely Carvalho
Conrad Atkinson
Peter Gourfain
Jerry Kearns
Dona Ann McAdams
Claes Oldenberg
Catalina Parra
Jesús Romeo Galdámez
Bolívar Arellano
Juan Edgar Aparicio
Jerri Allyn
Mike Glier
Paper Tiger TV
"Solidarity art by mail," a collection of Latin American mail art, organized by Fatima Brecht and Josely Carvalho
Artists Call Boston from the collection of Laura Blacklow
Ephemera from the collections of Doug Ashford and Jane Gillooly


Contemporary works by:
Eddie Rodolfo Aparicio
Carlos Motta
Kyle Goen, Decolonize This Place
Josh MacPhee
Elyla (Fredman Barahona) and Christian Lord
Art for the Future Catalogue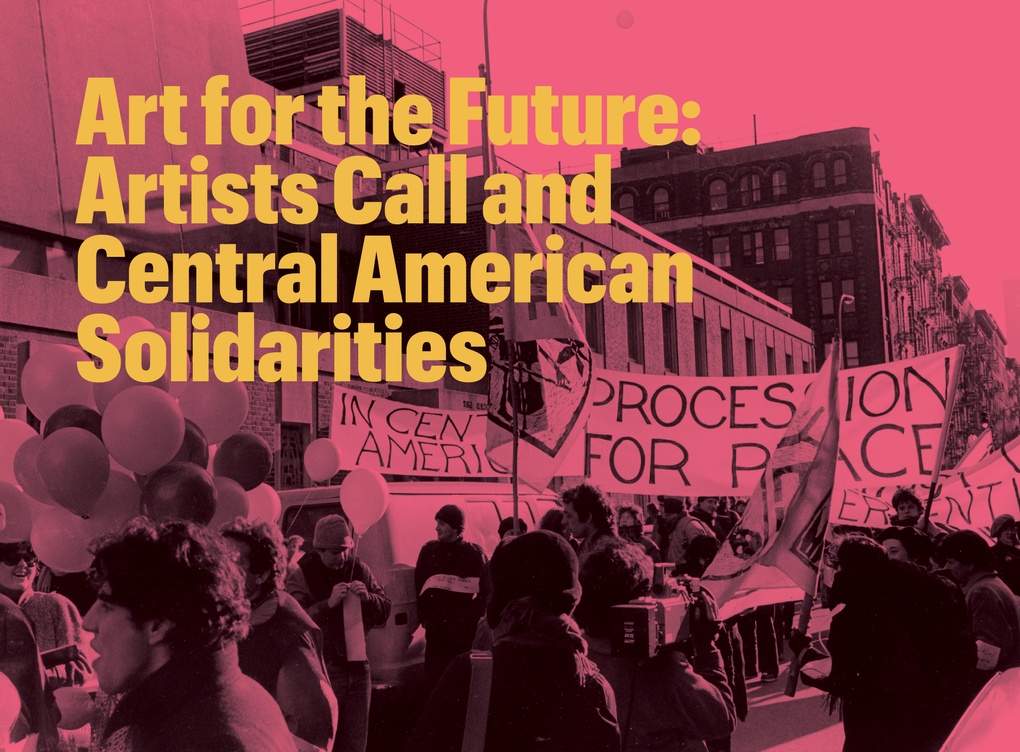 The catalogue features critical essays that reflect on the campaign's influence and place its art and activism within a wider visual, historical, and socio-political context. Contributors include exhibition curators as well as Kency Cornejo, Lucy Lippard, Yansi Pérez, and Josh Rios. The catalogue highlights interviews with Artists Call participants, including Doug Ashford, Fatima Bercht, Josely Carvalho, Daniel Flores y Ascencio, Kimiko Hahn, Jerry Kearns, Sabra Moore, and Juan Sánchez. The catalogue also includes contributions by a dynamic selection of artists and activists—Antena Aire and Tierra Narrative, Jerri Allyn, Maria Thereza Alves, and Hans Haacke as well as newly commissioned work by Beatriz Cortez, Muriel Hasbun, Josh MacPhee, Naeem Mohaiemen, and Antonio Serna.
Purchase the Catalogue