Art for the Future Closing Artist Roundtable & Book Release Party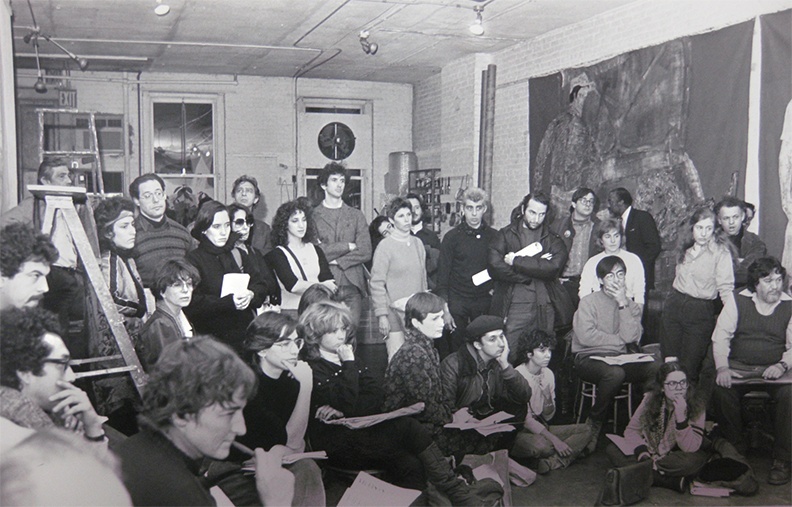 About the Event
Date
Apr 23, 2022, 2 – 4pm
Location
Aidekman Arts Center / Medford
Join us for a lively closing roundtable discussion and celebration with Artists Call participants and key organizers, and exhibition co-curators, including Lucy Lippard, Daniel Flores y Ascencio, Dona Ann McAdams, Sabra Moore, Gregory Sholette, Josely Carvalho, Jerri Allyn, and others. And celebrate the release of the bilingual English-Spanish exhibition catalogue, co-published by Inventory Press, that features essays by artists and the exhibition curators as well as interviews with Artists Call organizers.
This program is supported in part by the Tufts University Toupin-Bolwell Fund, Tufts University AS&E Diversity Fund, and the Institute for Studies on Latin American Art (ISLAA).
This program will be presented in English with Spanish interpretation.