Arte Voz Workshop: Muriel Hasbun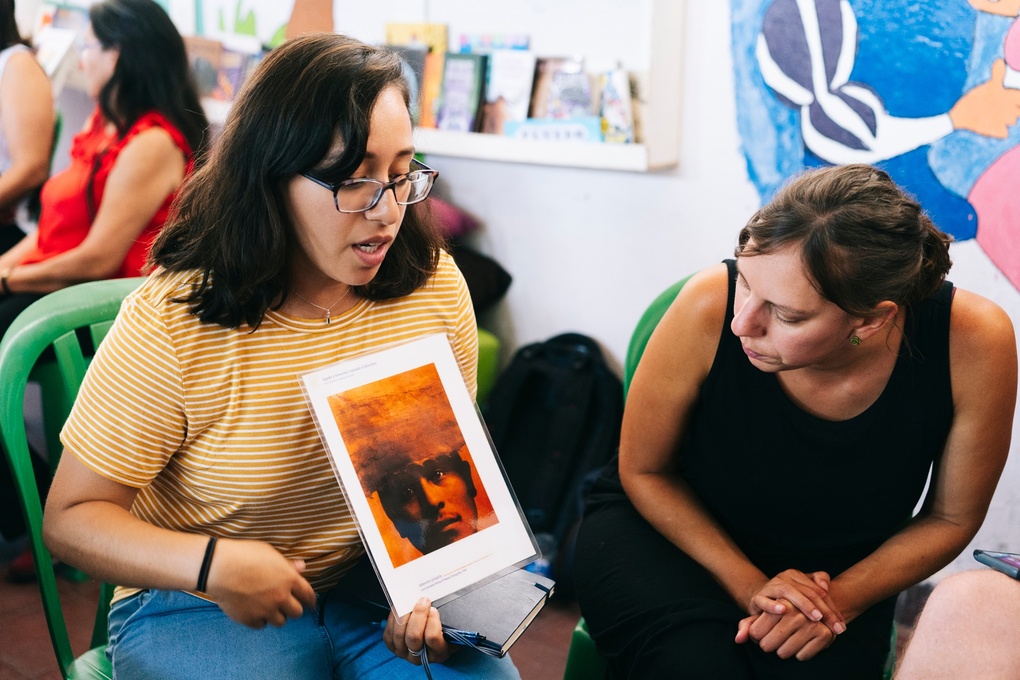 About the Event
Date
Mar 16, 2022, 6 – 8pm
Location
Aidekman Arts Center / Medford
Salvadoran/U.S.-based artist Muriel Hasbun's workshop centers around Arte Voz, a relational artwork that acts as a site for the exchange of stories and heartbeats elicited by the art of Central America. Hasbun invites recent immigrants, first-generation Americans, and anyone with family history to share their migration stories as she guides participants through a process of looking at art and reflection. These recorded audio stories in turn will be added to a larger, transnational archive housed by laberinto projects—an arts, culture, and education platform based in El Salvador.
Please register for the workshop here.
Born in El Salvador to a Salvadoran-Palestinian-Christian father and a French-Polish-Jewish mother, Muriel Hasbun addresses migration, displacement, and her unique family history throughout her work. An artist, educator, and founder of laberinto projects, she is the recipient of numerous distinctions, including a Smithsonian Artist Research Fellowship, Howard Chapnick Grant, Corcoran's Outstanding Creative Research Faculty Award, and Fulbright Scholar Grant. Her work has been exhibited and collected internationally at institutions such as the Venice Biennale, Smithsonian American Art Museum, Museo del Barrio, Art Museum of the Americas, Bibliothèque Nationale de France, and the Whitney Museum of American Art.
Image: Participants share their stories in response to Central American art during an ARTE VOZ laberinto projects' workshop in El Salvador, 2019. Photos by Caroline Lacey. Courtesy: Muriel Hasbun and laberinto projects.