Elizabeth James-Perry: Double Arrows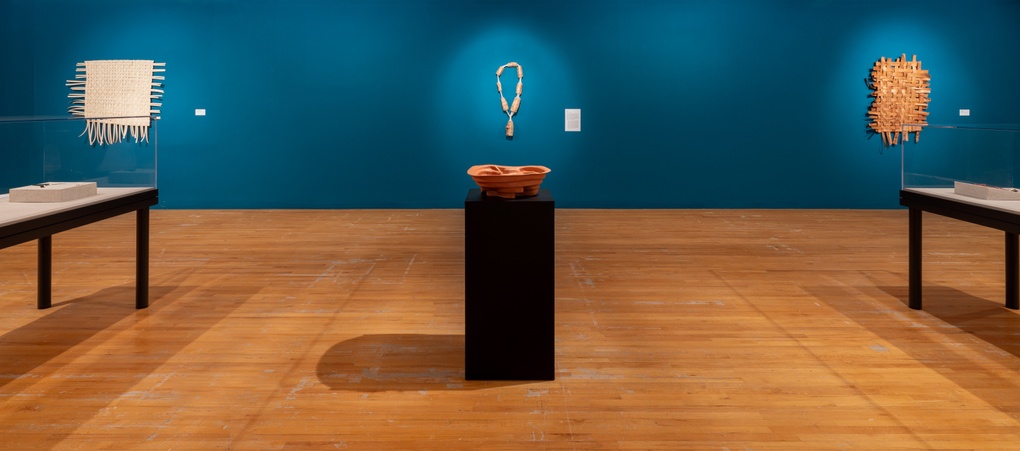 About the Exhibition
Date
Sep 5 – Nov 12
Location
Boston
Elizabeth James-Perry, an enrolled member of the Aquinnah Wampanoag, is a lifelong traditional artist, scientist, and illustrator who engages with Northeastern Woodlands Native cultural expressions in myriad forms, from wampum shell-carving and twined basketry to restorative Native garden design and installation. Double Arrows—invoking the dynamic image of a line with arrow points at both ends—is James-Perry calling forth a visually evocative concept of acknowledging our shared space and human interdependencies with the natural world. This is exemplified in her deep commitment to her materials and carrying on ancestral knowledge and practices from her Aquinnah Wampanoag community, often incorporating dyes from plants she has grown and harvested and wampum shells she has gathered, as well as her training in science and marine biology.  
For this installation, which includes James-Perry's textured weavings and subtly detailed jewelry highlighting the natural beauty of the local ecosystem, she expands this interconnection to a kinship network of artists who share her concerns. These include SMFA faculty member Tanya Crane, a jewelry artist who draws from natural materials to honor vibrant African-American craft traditions today, and Erin Genia (Sisseton-Wahpeton Oyate), a multidisciplinary artist who amplifies the powerful presence of Indigenous peoples in the arts, sciences, and public realm; as well as the artist's brother, Jonathan James-Perry, a traditional singer, dancer, speaker and carver, grounded in the traditions of his ocean-going ancestors; and the artist's mother, Patricia James-Perry, who works in the medium of scrimshanding, the regional art of handcrafting decorative and functional items from whale ivory, bone, and antler.
See our educational guide here for more information.
SMFA at Tufts Billboard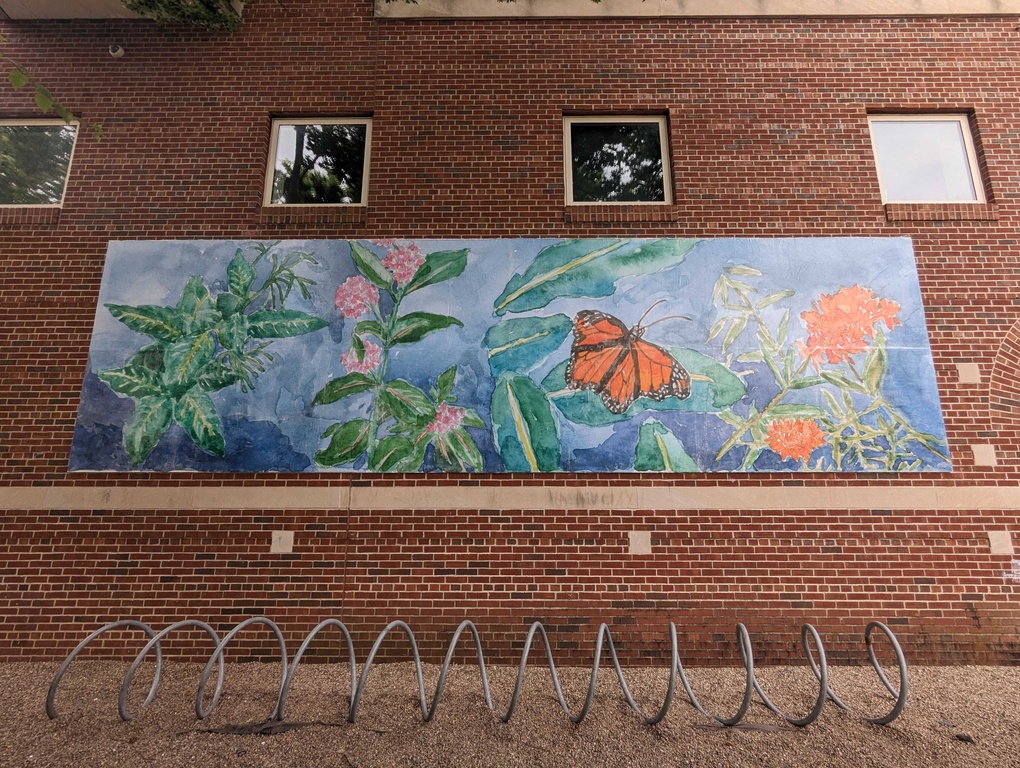 The exhibition is coupled with a newly commissioned public-art billboard, installed on the exterior of the SMFA at Tufts Fenway building, featuring James-Perry's painted imagery celebrating Milkweed plants, which are both important pollinator species supporting butterflies, as well as culturally important to Native people as milkweed stem fibers are used in fine spinning and weaving. By bringing together this extensive network of collaboration between artists and their environs, James-Perry extends Double Arrows as an invitation to ongoing relationship-building, learning, and care for all that the natural world provides.