Double Arrows: Artist Talk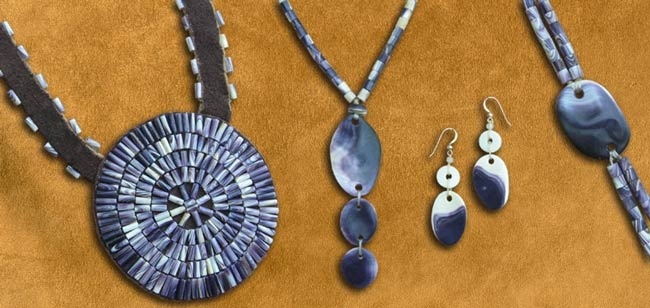 About the Event
Date
Oct 18, 12 – 2pm
Location
Boston
Join us for a talk and tour of Double Arrows with exhibiting artist Elizabeth James-Perry.
Elizabeth James-Perry is an enrolled member of the Aquinnah Wampanoag, a National Endowment for the Arts' 2023 National Heritage Fellow, and a lifelong traditional artist, scientist, and illustrator. She engages with Northeastern Woodlands Native cultural expressions in myriad forms, from wampum shell-carving and twined basketry to restorative Native garden design and installation. Recent projects include a sea turtle mound garden and nearby pollinator garden created with the Native and Indigenous Students Association (NISA) at Amherst College. Following participation in the Fuller Craft Museum's exhibition Another Crossing: Artists Revisit the Mayflower Voyage, with Dutch artist Christien Meindertsma, the artists continued their collaboration to produce a film about the beadmaking methods of local Native shell carvers and their work in glass factories in the Czech Republic. Her recent commission by the Museum of Fine Arts, Boston, Raven Reshapes Boston: A Native Corn Garden at the MFA, was part of their outdoor project Garden for Boston (2021), and included a collaboration with Green City Growers to plant corn, beans, and sedges surrounding Cyrus Dallin's Appeal to the Great Spirit (1909) at the MFA's main entrance—grown in mounds using a traditional Woodlands Native American method—in the shape of a horseshoe crab and framed by crushed quahog shells.
Double Arrows is on view at TUAG's SMFA at Tufts / Boston gallery through November 12, 2023.