Double Arrows: Toast, Tour, & Workshop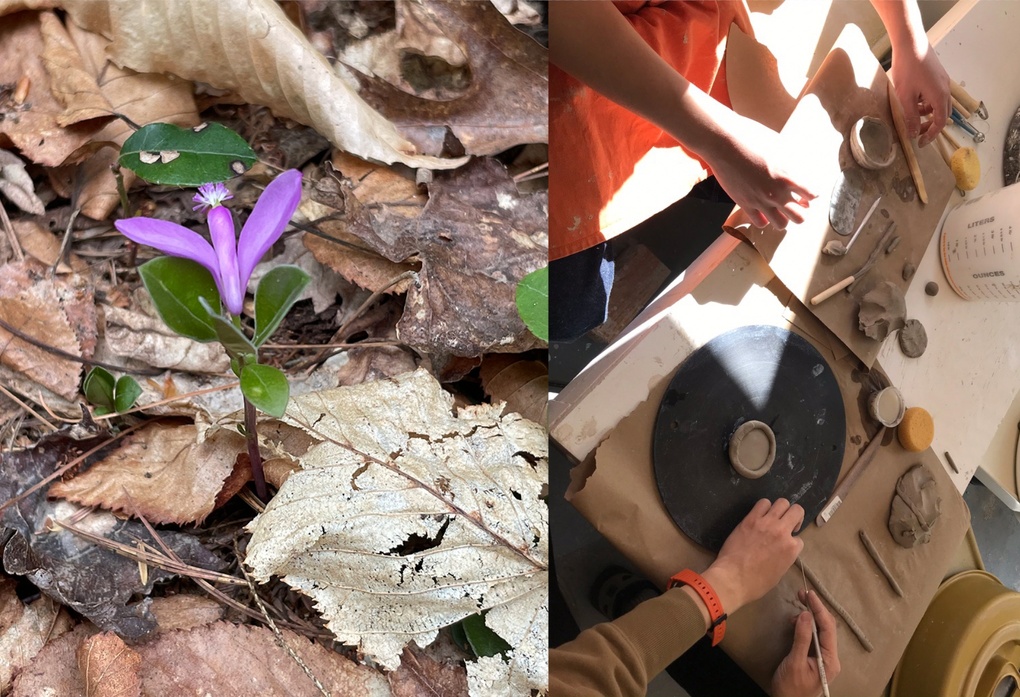 About the Event
Date
Sep 13, 5 – 8pm
Location
Boston
Join us for a toast and tour of Double Arrows with exhibition curator Abigail Satinsky, Program Officer and Curator of Arts & Culture at the Wagner Foundation, exhibiting artist Erin Genia, and SMFA at Tufts faculty member Tanya Crane. Following the reception, Erin Genia will lead a clay workshop; open to all, but pre-registration is required. Details and link below.
Double Arrows is an exhibition of weavings and jewelry by Elizabeth James-Perry, enrolled member of the Aquinnah Wampanoag and a lifelong traditional artist, scientist, and illustrator, in conversation with the works of artists within the community: Tanya Crane, Erin Genia, Jonathan James-Perry, and Patricia James-Perry. Invoking the dynamic image of a line with arrow points at both ends, Double Arrows is James-Perry's visually evocative concept of acknowledging our shared space and human interdependencies with the natural world. The exhibition is presented in the Grossman Gallery at SMFA at Tufts and on the façade of SMFA at Tufts' 230 Fenway building, with a new billboard by James-Perry that celebrates Wampanoag coastal identity through the depiction of Indigenous life and the ongoing importance of wampum and Native family.
Workshop: Seed Pots with Erin Genia 6–8 pm
Join TUAG's Student Programming Committee, SMFA Clay Club, and exhibiting artist Erin Genia in a seed pot making workshop. After visiting the gallery, settle into the ceramics studio for an introduction to the craft and how it relates to Double Arrows. Then, prepare to get your hands dirty and make your own clay creation to take home.
Workshop space is limited. Priority will be given to university students. Please register here, and we will confirm participation a few days before the program.