TUAG Acquisitions Committee
The Tufts University Art Galleries Acquisition Committee (TAC) is a funding group dedicated to supporting the acquisition of artworks by BIPOC, women, and gender-nonconforming artists to build a campus collection that reflects the true diversity of our community. Members provide annual donations and partake in an open selection process with TUAG's curator and director to acquire one to three works each year to display in and around Tufts University's campuses.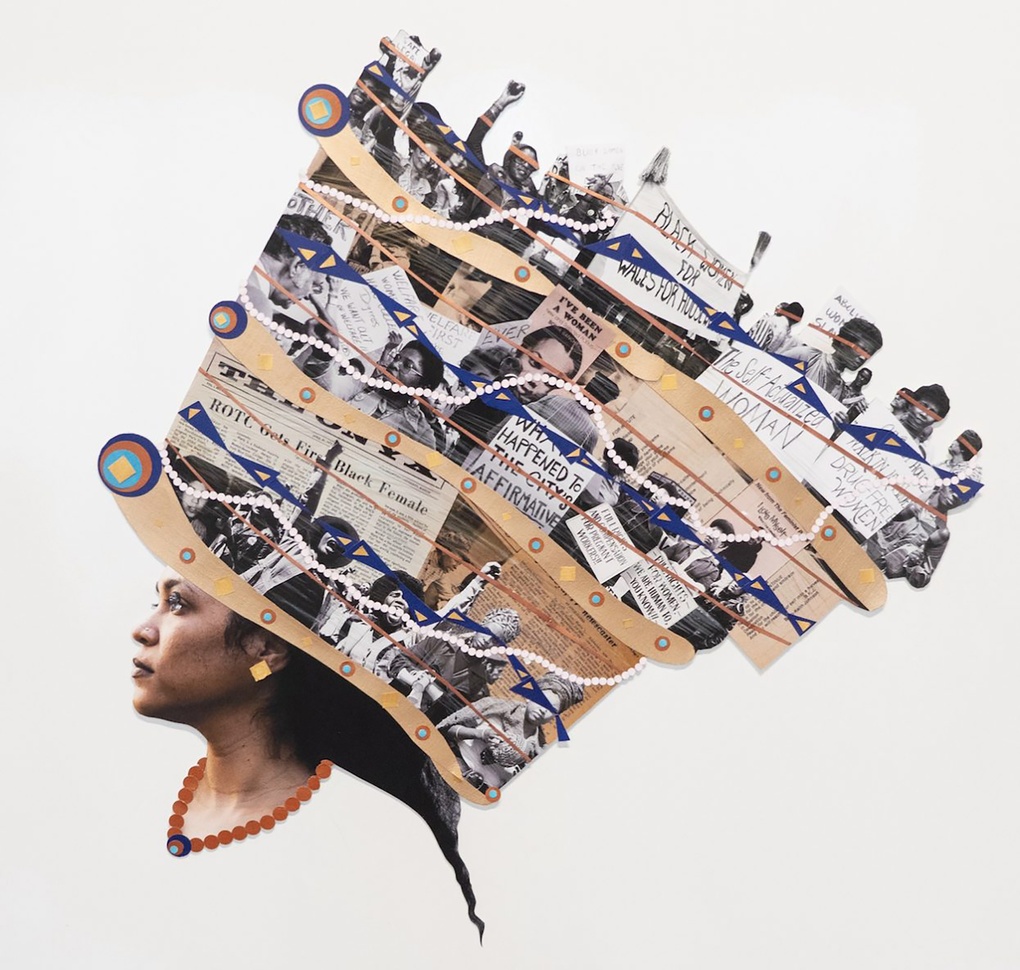 Learn More
To learn more about the committee and inquire about donating and joining, please reach out to dina.deitsch@tufts.edu.
Image: Helina Metaferia, Headdress 34, 2022. Mixed media collage.