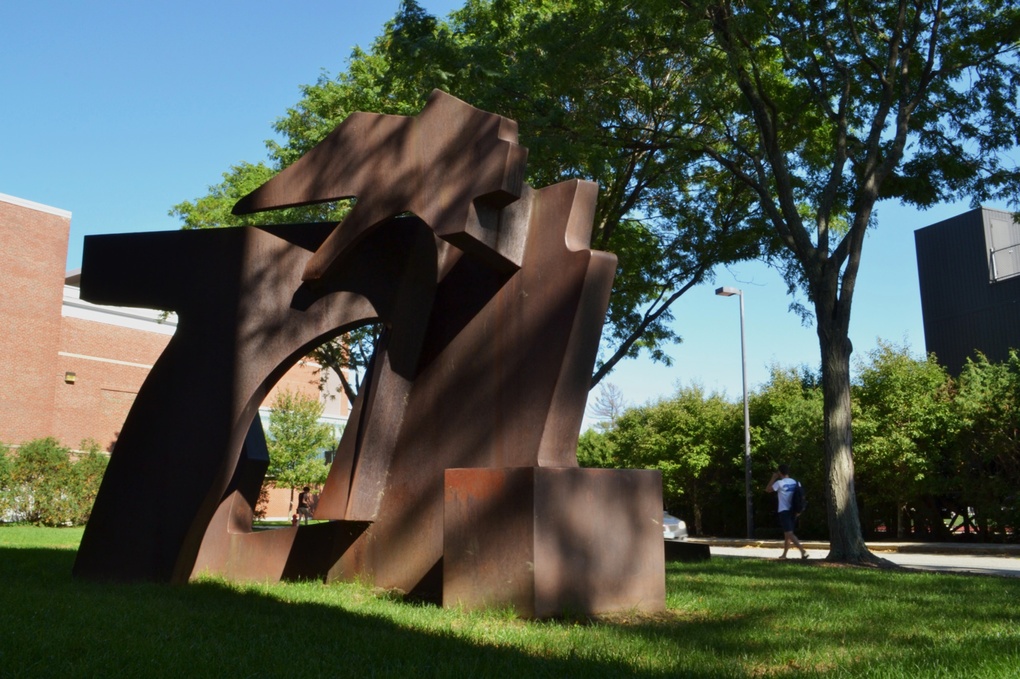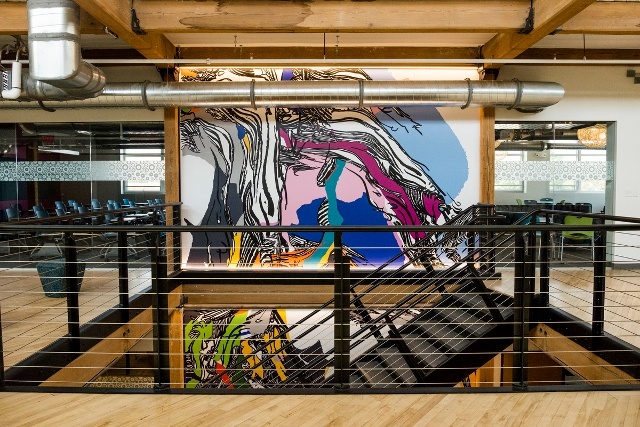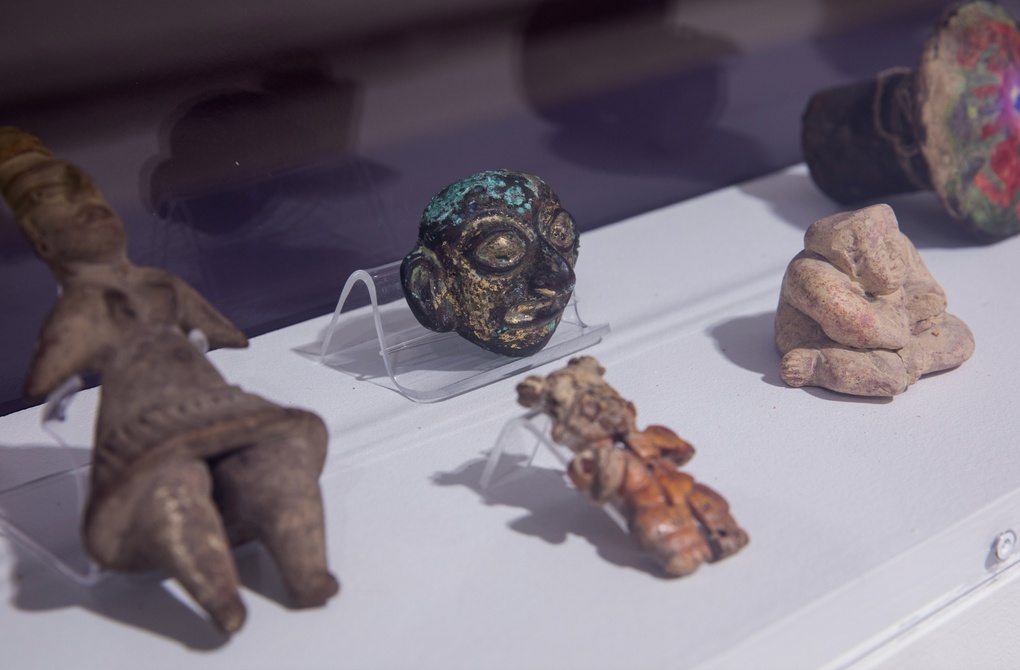 Public Art Committee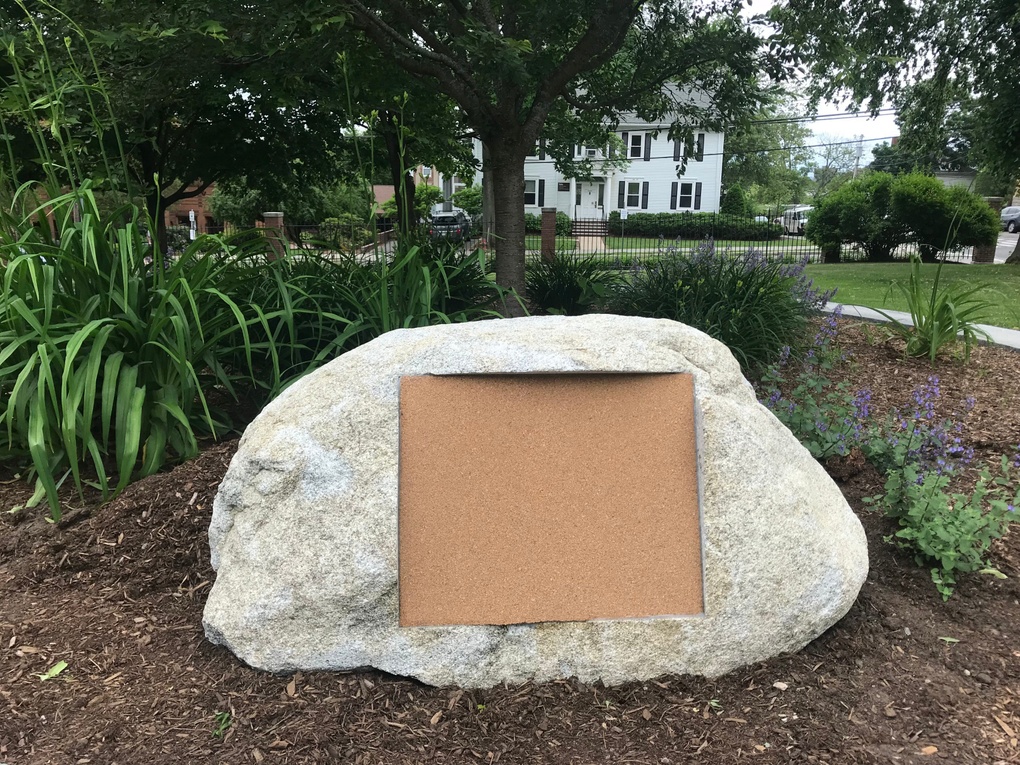 The Tufts University Public Art Committee is chaired by the Tufts University Art Galleries and develops and implements formal public art policies and guidelines for the entire university and is dedicated to developing an active, dynamic, and transparent public art program across Tufts' four campuses that reflects the diversity of Tufts' communities.
Learn more
Henricks Art Wall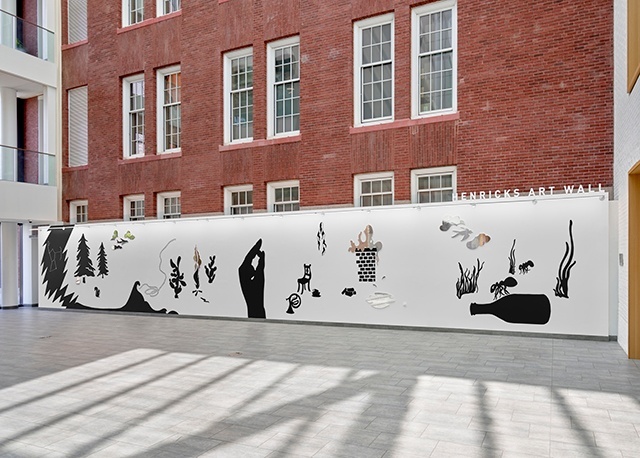 Located in the new Science and Engineering Complex (SEC) at 200 College Avenue, Medford, the Henricks Art Wall, from Joan Henricks J69 and Alan Henricks, supports temporary installations by alumni from the School of Museum of Fine Arts at Tufts and is part of the Tufts University Art Galleries' ongoing exhibition and public art program. The inaugural Henricks Art Wall project featured photographs from the series Floating Artifacts by Evelyn Rydz MFA04, on view from June 2017 to June 2019.
See more Henricks Art Wall Projects