History
After more than a half-century affiliation, Tufts University formally merged with the School of the Museum of Fine Arts, Boston, in 2016; since 1945, the SMFA had partnered with Tufts to grant accredited academic degrees to its students. With the hiring of a new joint director in 2017, the gallery on the Medford/Somerville campus merged with the exhibitions and public programs department at the SMFA to become the Tufts University Art Galleries, linking two long-term exhibition programs into one unified, cross-campus entity.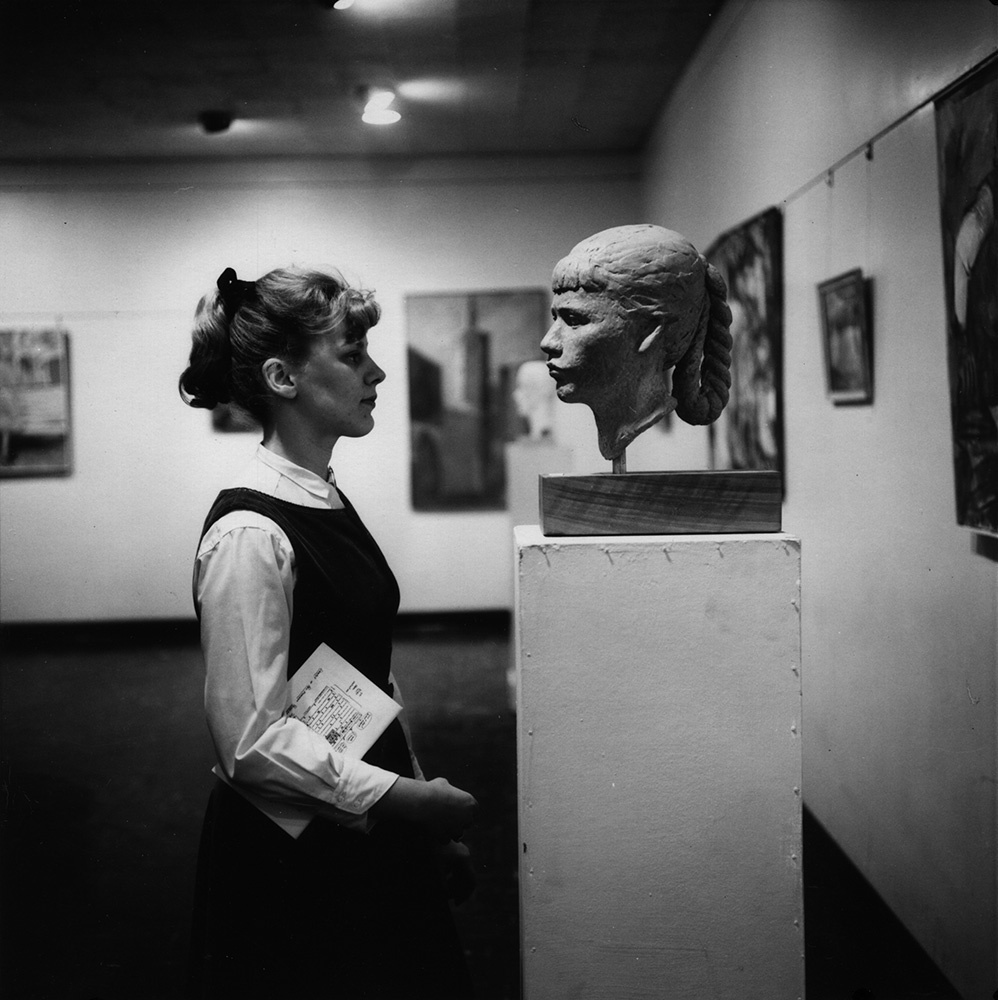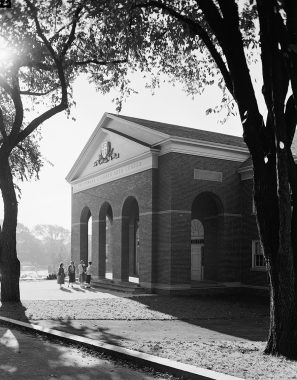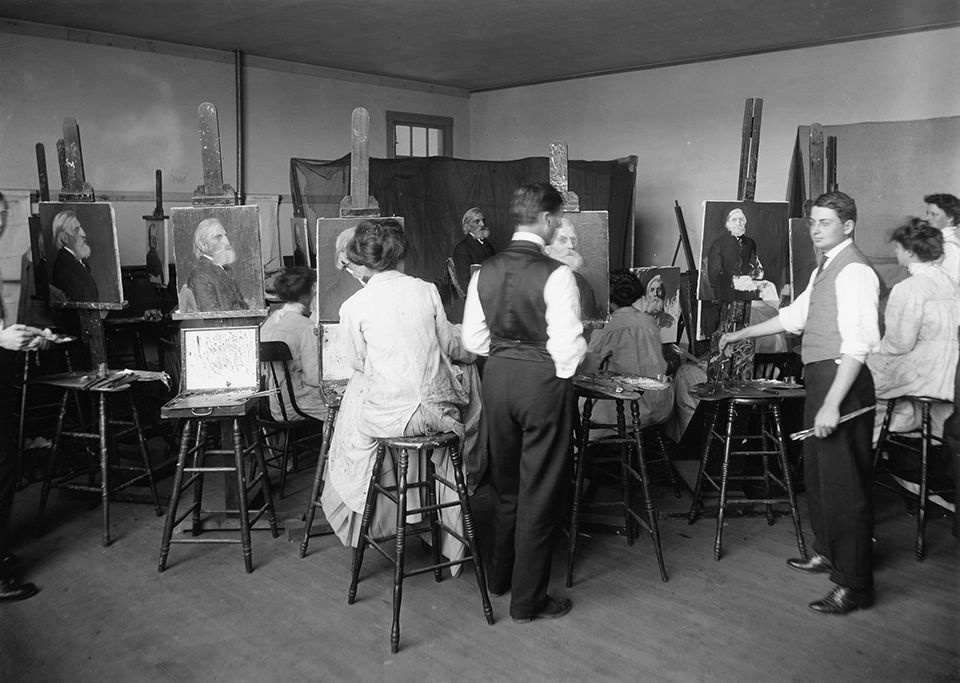 Galleries at Tufts University / Medford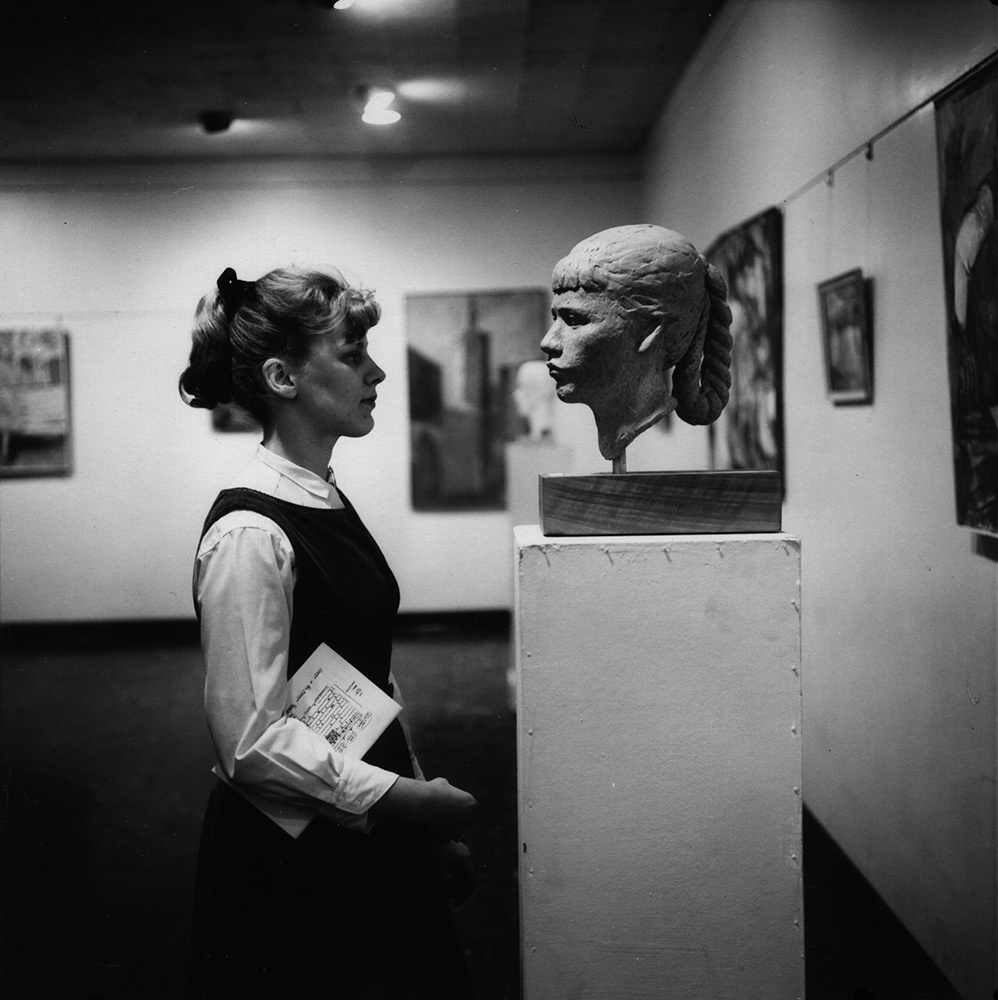 In Medford, the galleries grew out of Gallery Eleven, launched in 1952 in the basement of the Cohen Arts Center on the university's main Medford/Somerville campus. Under the directorship of curators Nancy Doll and then Erika Ketelhohn, the gallery was dedicated to exhibiting the work of Boston-area artists and/or artists affiliated with the schools of the SMFA and Tufts. Gallery Eleven also hosted a portion of the SMFA graduate thesis exhibitions from the 1970s, when the MFA degree was first offered, through the 1990s. With a growing program, Gallery Eleven expanded into a new visual and performing arts space, the Aidekman Arts Center, funded by the Tufts alumni families of Barbara and David Slater, the Tisch family, and Shirley and Alex Aidekman. Completed in 1991 and designed by CBT Architects (Boston, MA), the center houses four main exhibition areas we continue to use today—the Slater Concourse, Tisch Family Gallery, Koppelman Gallery, and Remis Sculpture Court. The new center opened with Modernism: American Prints of the 1930s and 1940s and a new director Elizabeth Wylie, followed by Joanna Soltan (1995), Susan Masouka (1996-2002), and then Amy Ingrid Schlegel (2004-2016).
Galleries at SMFA at Tufts / Boston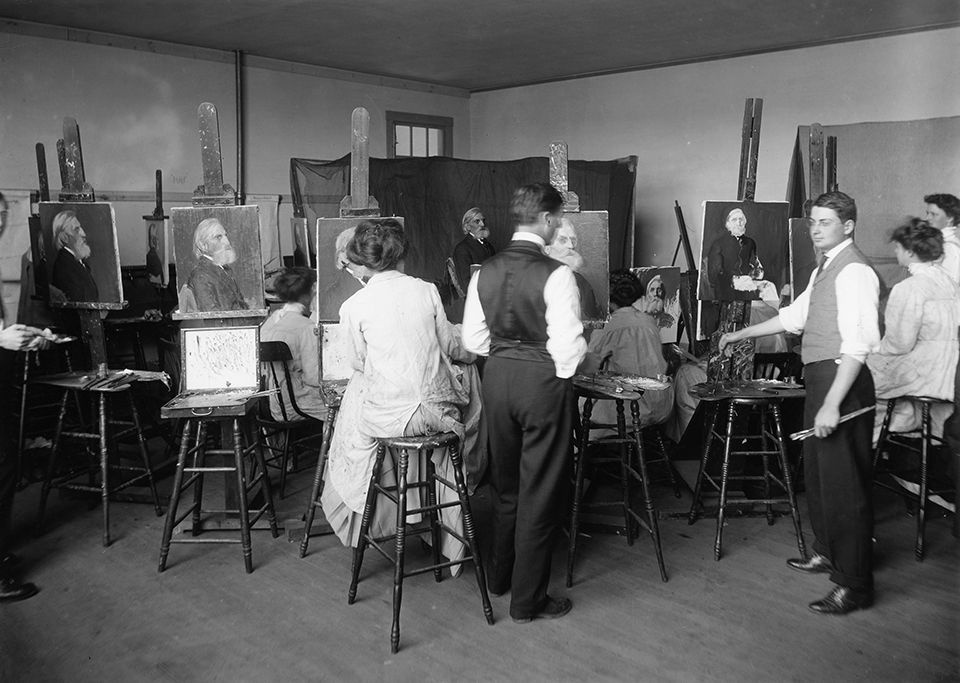 At the SMFA, the exhibitions department opened in the 1920s with student and faculty exhibitions and expanded in the 1970s to present the work of visiting artists, including Sol LeWitt and Gordon Matta Clark, who came to the school for lectures and studio visits with students. While maintaining a student-centric approach, the art galleries at the SMFA produced original contemporary programming from the 1980s onward with the expansion of the school and the addition of the Barbara and Steven Grossman Gallery and Mrs. E. Ross Anderson Auditorium, which serves as a multi-use lecture and exhibition space. Under the leadership of numerous forward-thinking curators and directors, including Lelia Amalfitano (1986 - 1999), Joanna Soltan (2000 – 2015) and Carol Stakenas (2015-2017), the galleries at the SMFA produced—and continue to produce—groundbreaking exhibitions, lectures, workshops, and performances, open and free to the general public, alongside a regular rotation of undergraduate and graduate-level thesis work. Among the SMFA galleries' important exhibitions are Changing Context: Richard Artschwager and John Baldessari (1989) Social Fictions: Lari Pittman and Andrea Zittel (1996); Doug and Mike Starn (2000); Jessica Stockholder (2005); Raqs Media Collective (2015); and Breaking News: Cassils (2016).