From Federalism to Ethnonationalism: Decorative Arts at Tufts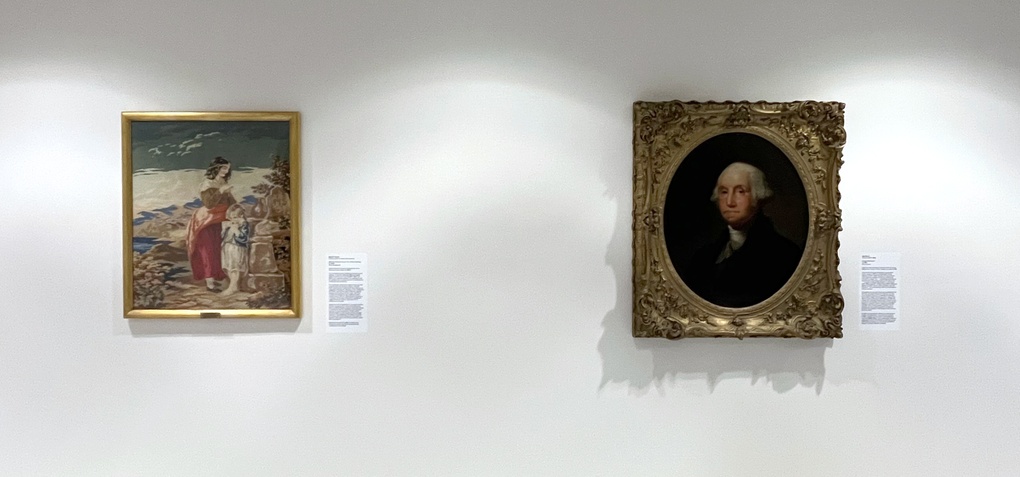 About the Exhibition
Date
Aug 30, 2022 – May 30, 2023
Location
Tisch Library / Medford
Marshaling an array of Federal-era decorative arts, this exhibition draws on the late historian David Jaffee's A New Nation of Goods: The Material Culture of Early America (2010) to illuminate the intertwining of commerce and culture taking place in the region between 1760 and 1820—the "Village Enlightenment," in Jaffee's words. Using long-overlooked objects that, in fact, reside outside of the Tufts University Art Galleries (most are still in use in the lobbies and offices in some of the older campus buildings), From Federalism to Ethnonationalism: Dec Arts at Tufts chronicles the hand that commerce, regionalism, and nationalism had in shaping early American furniture and domestic furnishings.
The exhibition also considers the historical contexts in which objects of the Federal period were collected by individuals and ultimately donated to Tufts College. As such, From Federalism to Ethnonationalism explores the role that early American furniture and domestic furnishings played in the nation's bouts of ethnonationalism in the early twentieth century—as the country entered the world stage through World War I, and the world entered the country through successive waves of immigration from southern and eastern Europe and Asia. Almost all of the objects displayed embody—through their provenance—the desire to amass early American furniture and domestic furnishings during the Colonial Revival movement (1880–1940), which for many individuals evoked nostalgia for a time that seemed more heroic and patriotic. In doing so, this exhibition considers these Federal-era decorative arts not only aesthetically but also as sociohistorical objects, analyzing their multiplicities of meaning.
Curated by Tufts University Art Galleries 2020 Graduate Fellow, Olivia Mann, MA21.