Jibade-Khalil Huffman and ariella tai: Index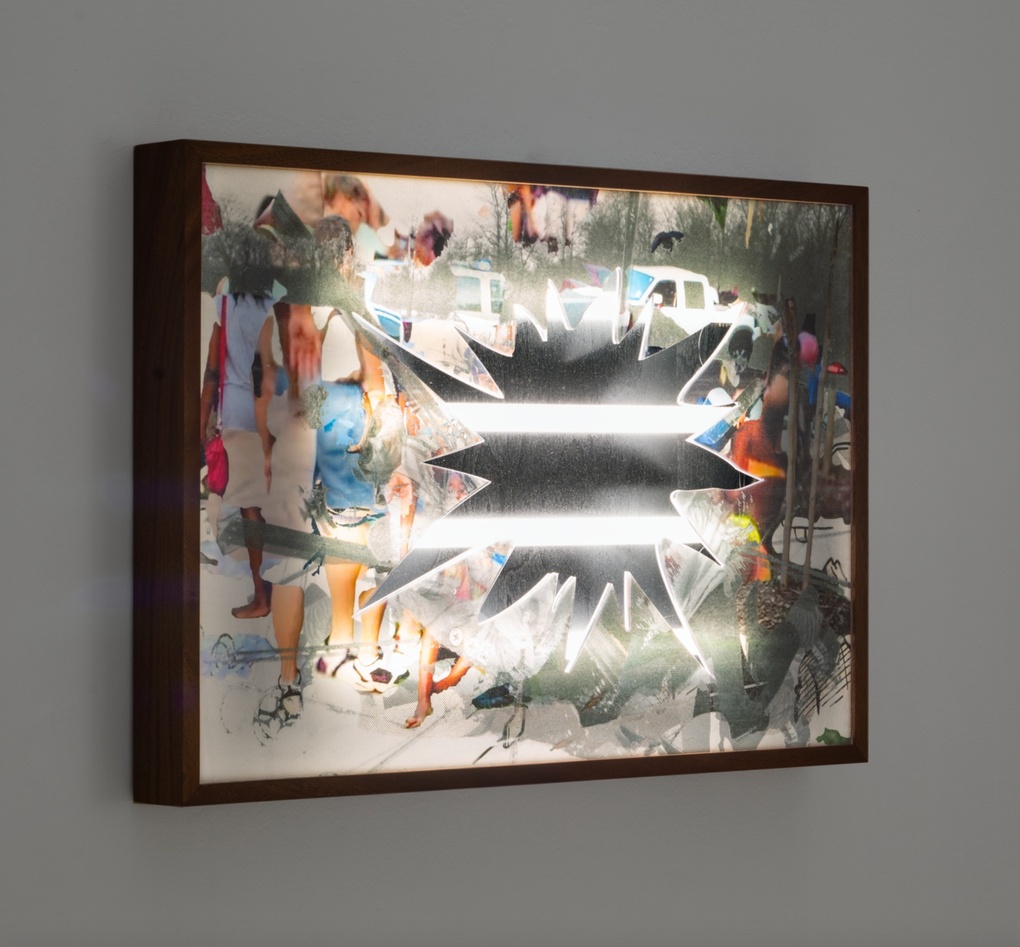 About the Exhibition
Date
Feb 1 – Mar 26, 2021
Location
Medford
Index presents a dialogue between artists ariella tai and Jibade-Khalil Huffman about the landscape of Black media and the joys and trauma it encompasses. Organized by Huffman as an extension of his one-person exhibition Now That I Can Dance, the installation highlights their shared practice of remixing existing media for a productive dissonance. The artists both celebrate and critique representations of life on camera and examine the myriad aftereffects of these portrayals.
Drawing on an extensive archive of pop culture and news media, Huffman and tai similarly compile source material like an index—the list of terms that points the reader to related references throughout a text. Through montage, or video collages, they redefine these fragments. Scanning and scrolling are their dominant strategies, a means of both making sense of our excessive media landscape and moving beyond its violent narratives.
At the core of Index is Huffman's lightbox Untitled (Texas), 2017, made in response to the ongoing police brutality and violence toward the Black community that fuels so much of the news cycle. Based on the widely circulated 2015 cellphone video of a Texas police officer violently arresting a 15-year-old Black girl, the lightbox replaces the central figure of Dajerria Becton with the almost-painful light of bare bulbs shining through its smashed cover panel. Huffman conveys the sheer rage of having to see this event—again.
Negating this vision of violence, the lightbox and subsequent video works by tai and Huffman in Index argue for a way through and out of oppression via joy, collaboration, and the remix.