Connecting Threads / Survivor Objects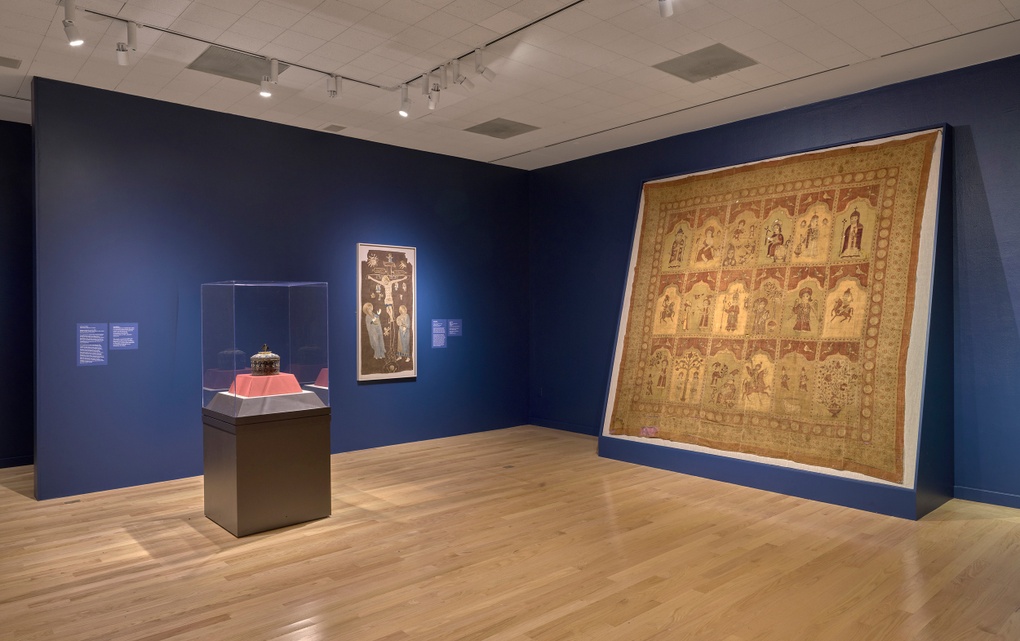 About the Exhibition
Date
Aug 30 – Dec 5, 2021
Location
Koppelman Gallery
Connecting Threads / Survivor Objects explores the kaleidoscopic world of Armenian liturgical textiles from the collections of the Armenian Museum of America and the Museum of Fine Arts, Boston. Embroidered, block printed, and painted, these objects dating to the eighteenth and nineteenth centuries show the multidimensional nature of liturgical textiles and bear witness to the vitality of Armenian communities during the Ottoman Empire and their influence along global commercial routes. While many Ottoman Armenian churches are now in ruins after successive waves of persecution from the 1890s to the 1920s, these fragile, beautiful textiles bear witness to the survival of a people, its identity, and faith.
The exhibition has been developed with undergraduate and graduate students from the seminar The Threads of Survival: Armenian Liturgical Textiles in Local Collections at Tufts University in spring 2021: Jeffrey Bui, Elettra Conoly, Claudia Haines, Andrea Horn, Sara McAleer, Atineh Movsesian, Grace Rotermund, Shirley Wang, Cas Weld, and Sofia Zamboli.
Many of these textiles received the scholarly attention they deserve for the first time as students engaged in close examination of each individual textile at the Armenian Museum of America alongside in-class discussions about the objects and relevant literature. The exhibition labels and educational material present the outcome of their extensive research.
Organized by Christina Maranci, Arthur H. Dadian and Ara Oztemel Professor of Armenian Art and Architecture, Tufts University, and Chiara Pidatella, Art and Art History Lecturer and former TUAG Research Curator.