Bookworks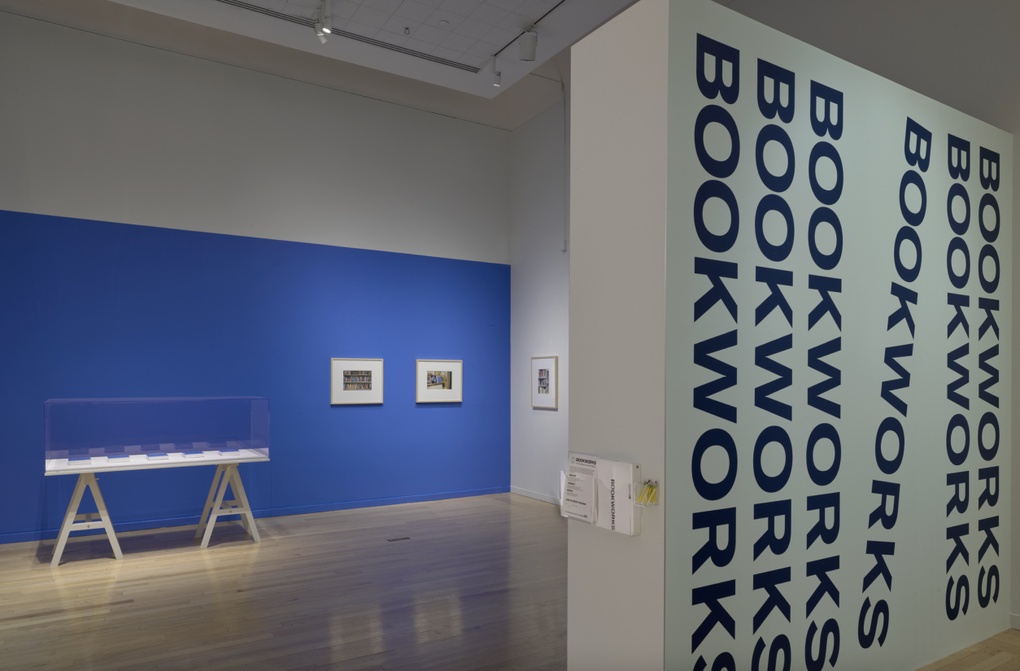 About the Exhibition
Date
Aug 22 – Dec 15, 2019
Location
Medford
Bookworks presents a wide-ranging exploration of the practice of artist-made books, drawing on the contemporary artists' books and special collections at Tufts University. Featuring over eighty objects, the exhibition considers book making as a distinctive art form that questions the structure, function, and value of printed matter, and has found new footing in the digitally marked twenty-first century. The selected works highlight key projects from the 1960s to now and feature examples of medieval and early modern material as well. Through four main themes—materiality, sequencing, communication, and gathering—Bookworks traces an arc from the singular book-object to the form as a collective space.
A play on the term artworks, Bookworks borrows its title from Ulises Carrión (1941–1989), a champion of the book as an artwork in and of itself, rather than merely a vehicle for text. In his 1975 manifesto, The New Art of Making Books, Carrión argued for an expanded understanding of the form's capacity—like a film or painting—to provide a unique visual and material experience. Today, as screens become the primary mode of communication for much of the world, the physicality and pacing of a book—embodied by the simple gesture of turning a page—offers a familiar but increasingly urgent alternative to the relentless speed of swiping and scrolling through information available online.
Bookworks is organized by Dina Deitsch, Director and Chief Curator, with Chiara Pidatella, Research Curator, and Graduate Fellows Emily Chun, AG20, and Kevin Vogelaar, AG20. Special thanks to Darin Murphy, Head of the W. Van Alan Clark, Jr. Library at the School of the Museum of Fine Arts (SMFA) at Tufts, and Christopher Barbour, Curator of Rare Books and Humanities Collections Librarian, at Tisch Library.
Featuring work by Sonia Almeida, Jen Bervin, Laura Blacklow, Carolina Caycedo, Paul Chan, Julie Chen, Eric Doeringer, John Gonzalez, Marisa Jahn, Steffani Jemison and Jamal Cyrus, Angela Lorenz, LTTR, Heidi Neilson, Dieter Roth, Klaus Scherübel, Dayanita Singh, and Chantal Zakari + Mike Mandel, among others.