Christian Walker: The Profane and the Poignant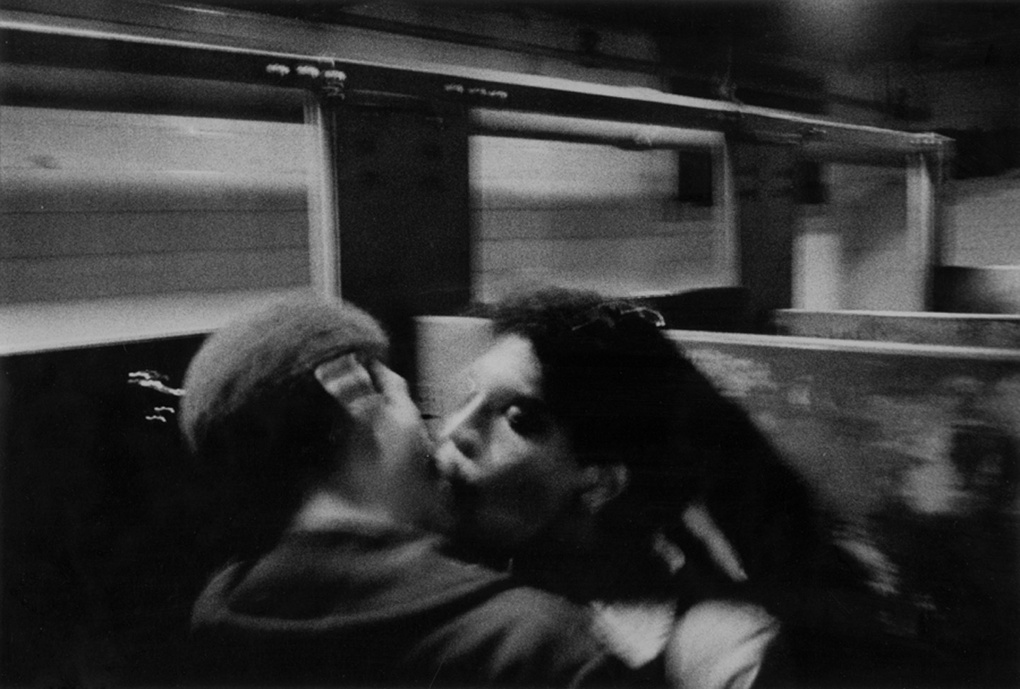 About the Exhibition
Date
Jan 24 – Apr 21, 2024
Opening Reception
Feb. 1
Location
Boston
Christian Walker: The Profane and the Poignant  surveys the work of artist, critic, and curator Christian Walker (1953–2003). A 1984 graduate of the SMFA, and one of the earliest-known gay Black photographers active in Boston, Atlanta, and Seattle, Walker grappled with the complexities of race and sexuality in America to capture his own experiences and communities. In the mid-1980s, his art shifted from documentary image-making practices toward more alternative processes of multiple exposure, archival appropriation, and mixed-media. Through his photographic experimentation and incisive criticism, Walker addressed subjects ranging from queer public sex, interracial desire, and family archives, to HIV/AIDS, censorship, drug use, and Blackness and whiteness in the visual field. His interventions in photography and written work offer nuanced critiques of racism and homophobia, while also contributing to dynamic Black queer contemporary aesthetics.
Contextualizing Walker within his vibrant artistic and activist communities in Boston and Atlanta, this exhibition brings together his photographs, critical writings, and curatorial projects for the first time. Organized by the Leslie-Lohman Museum of Art in New York City, the Tufts University Art Galleries at SMFA / Boston is the sole additional venue of Christian Walker: The Profane and the Poignant. At TUAG, the exhibition is co-curated by independent curator Jackson Davidow, PhD, and Associate Curator and Exhibitions Manager at the Leslie-Lohman Museum of Art, Noam Parness, in partnership with TUAG Curator and Director of the Collective Futures Fund Laurel V. McLaughlin.
About the artist
Born in Springfield, Massachusetts, Christian Walker (1953–2003) moved to Boston in 1974, at which point he began making photographs. After obtaining a Fine Arts Diploma from the School of the Museum of Fine Arts (SMFA) in 1984, he moved to Atlanta, where he published his photo book The Theater Project (Nexus Press, 1985). Walker's work was featured in numerous influential exhibitions in the 1980s and 1990s, including Southern Expressions: A Sense of Self (1988), Black Photographers Bear Witness: 100 Years of Social Protest (1989), The Decade Show: Frameworks of Identity in the 1980s (1990), Christian Walker—Subject/Object: Photographs 1980–1990 (1992), Black Male: Representations of Masculinity in Contemporary American Art (1994), and Imagining Families: Images and Voices (1994), among others. His work is in the collections of The Studio Museum in Harlem, The High Museum of Art, the Museum of Contemporary Art, Georgia, the Center for Creative Photography, the ONE Archives, and the Hammonds House Museum. His writing appeared in Fag Rag, ART PAPERS, The Atlanta Journal-Constitution, SF Camerawork, and the book Picturing Us: African American Identity in Photography (1994, ed. Deborah Willis). Walker, along with Cindy Patton, curated Against The Tide: Art in the Age of AIDS and Censorship at Nexus Contemporary Arts Center (1990).
Image: Christian Walker, from The "Theater Project," 1983–4. Gelatin silver print. 11 x14 in.