I'll be your mirror: Annette Lemieux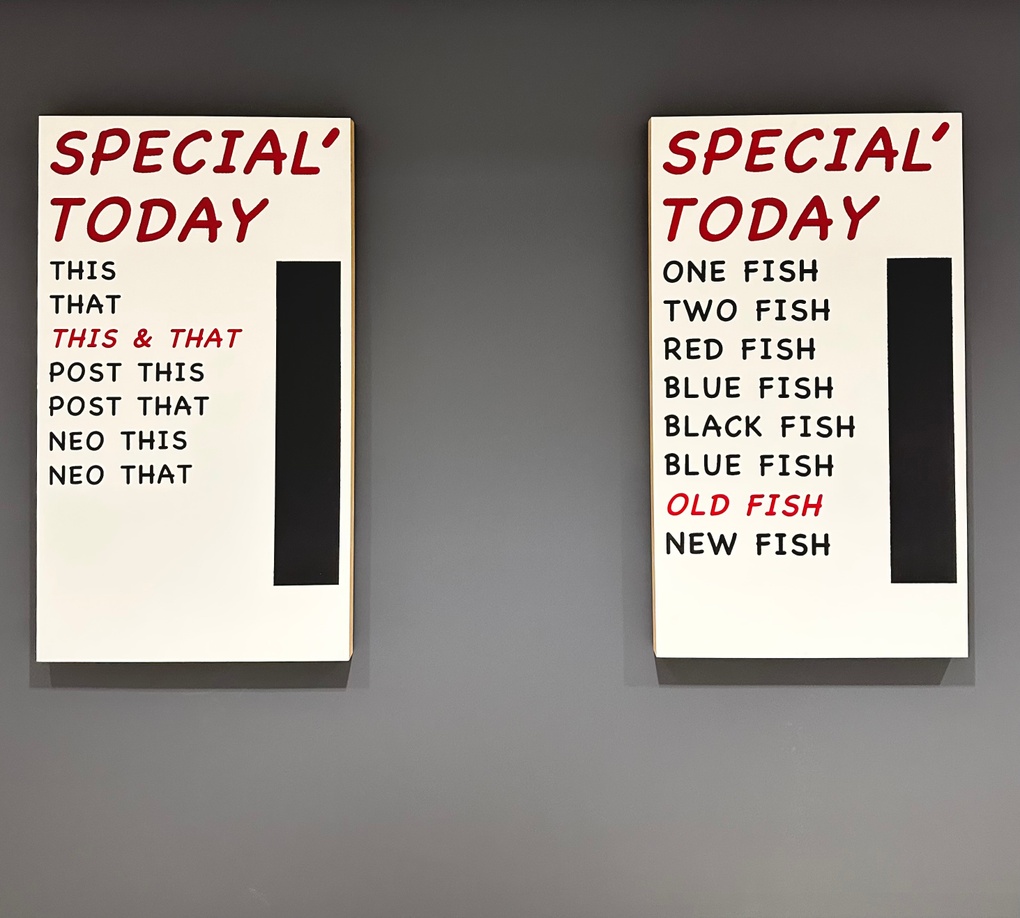 About the Exhibition
Date
Aug 1 – Dec 11
Location
Tisch Library / Medford
For over forty years, Boston-based artist Annette Lemieux (b. 1957) has created work that is as captivating as it is confounding. Inspired by advertisements, popular music, and art history, her work navigates the image in the age of mass media, traversing both mainstream and fringe. Lemieux's artistic practice emerged in the context of the 1980s Pictures Generation, a group of artists using montage and appropriation to reveal how images are culturally constructed. Like her predecessors, Lemieux engages with conceptualism and found imagery, but she also incorporates minimalist aesthetics and a critical engagement with photography. Distinctly interdisciplinary in content and form, Lemieux's unique fusion of conceptualism and studio practice explores how quotidian images and objects both reflect and define our cultural networks. Lemieux tells it like it is but lets her work do all the talking.
I'll be your mirror: Annette Lemieux presents five of the artist's works newly acquired by Tufts University Art Galleries. "I'll be your mirror" references Lemieux's immersion in popular culture, taking its name from a 1967 song by The Velvet Underground. Lemieux holds a mirror up to our reality, using familiar imagery to guide viewers towards their own discoveries and recollections—reflecting what we are. Combining silkscreens, wall sculpture, and photography, these works explore religion, feminism, war, and climate change—all issues of our time. As such, Lemieux's works reach into a collective and personal past, comment on our present, and ask viewers to confront topics that will shape our future.
Organized by Ally Cirelli, TUAG Graduate Fellow, AG '23.