Jillian Mayer: Slumpies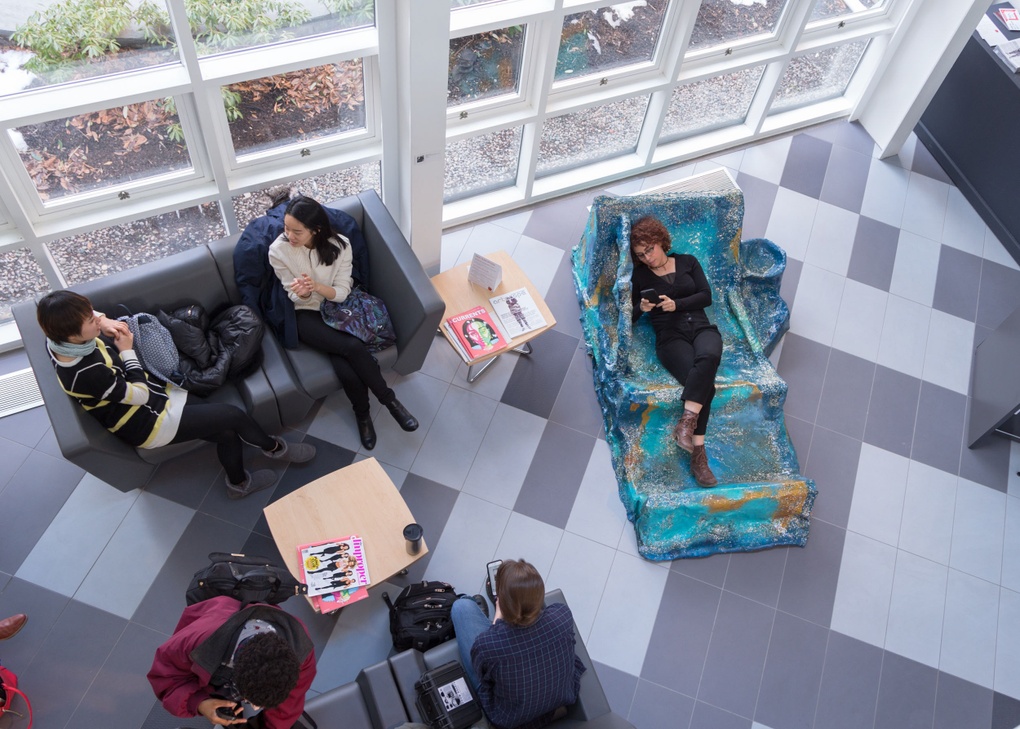 About the Exhibition
Date
Jan 16 – Apr 15, 2018
Location
Boston, Medford
Tufts University Art Galleries is pleased to announce a two-part presentation of Jillian Mayer's Slumpies on our Medford and Boston campuses. "Sculptures that work for you," Slumpies are designed to support visitors' bodies as they use their portable screens and smartphones. They are a post-posture sculptural solution that leans towards an idea of function, relieving the human form of the duty of supporting its own neck while acknowledging our ever-increasing relationship with mankind's best invention. Mayer will visit Tufts for a public lecture and student workshop in February, 2018.
Jillian Mayer is an artist and filmmaker living in South Florida. Her work explores how technology affects our identities, lives, and experiences. Through videos, online experiences, photography, telephone numbers, performance, sculpture, painting, and installation, her projects investigate the tension between physical and digital iterations of identity and existence.
Slumpies is presented as part of a citywide partnership of arts and educational institutions organized to recognize the outsized role greater Boston has played in the history and development of technology. The Institute of Contemporary Art/Boston has initiated this partnership to link concurrent exhibitions and programs related to the themes of the exhibition Art in the Age of the Internet, 1989 to Today, on view at the ICA from February 7–May 20, 2018.