Workshop: Press Press "What Is Sanctuary? A Manifesto"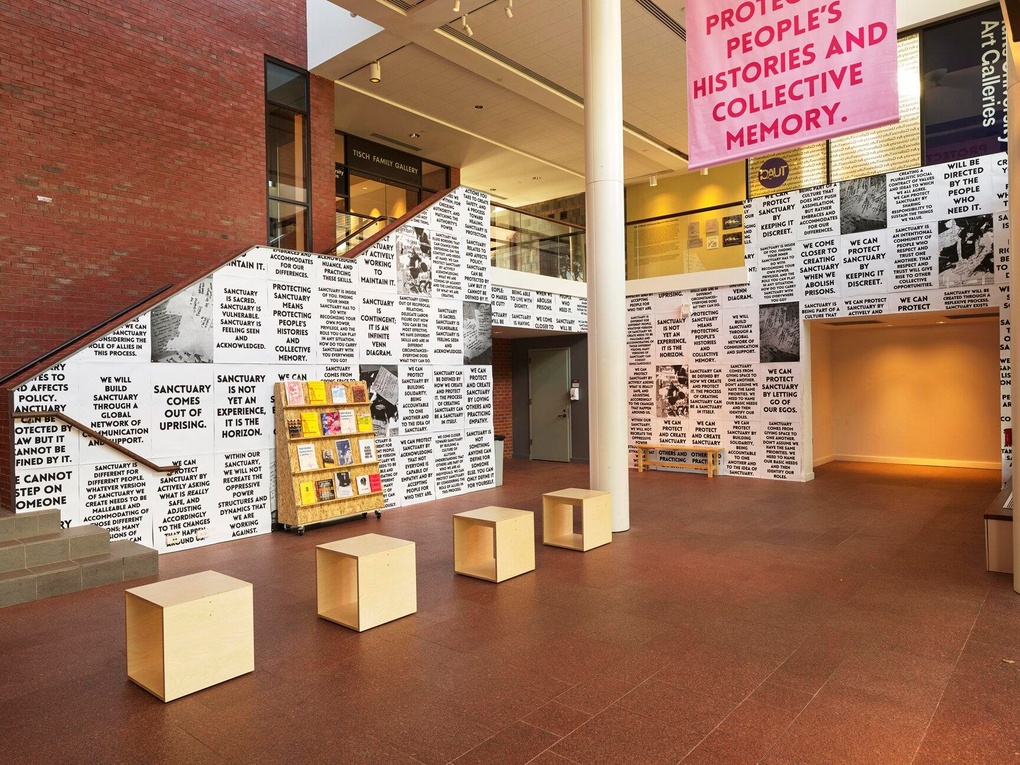 About the Event
Date
Nov 8, 2019, 12 – 2pm
Location
Medford
Press Press has been cultivating a collaborative manifesto, "Sentiments: Expressions of Cultural Passage," with immigrants and immigrant-adjacent individuals to answer questions regarding sanctuary: What is sanctuary? How can sanctuary be created? How can sanctuary be protected? This manifesto is featured in Sentiments: Expressions of Cultural Passage, their 2018 compilation that features first-person accounts of various intersections of immigrant identities and the multiple and complicated facets of immigrant experiences.
Join us in contributing to an expanded manifesto through this workshop. Open to people of all backgrounds and experiences. Presented in conjunction with the Boston Art Book Fair at the Boston Center for the Arts, November 8–10.
Press Press (based in Baltimore, Marlyand, and Los Angeles, California) is an interdisciplinary publishing initiative that focuses on immigration and race in the United States. At the Aidekman Arts Center/Medford, Press Press's installation Sanctuary Is Not Yet an Experience is based on their collaborative manifesto exploring the notion of sanctuary. At SMFA at Tufts/Boston, Press Press's cofounder Kimi Hanauer presents Calling All Denizens, a participatory research project to cooperatively imagine the new political practice of denizenship as an alternative to the notion of citizenship. On view 22 August–15 December.