Opening Reception & Artist Talk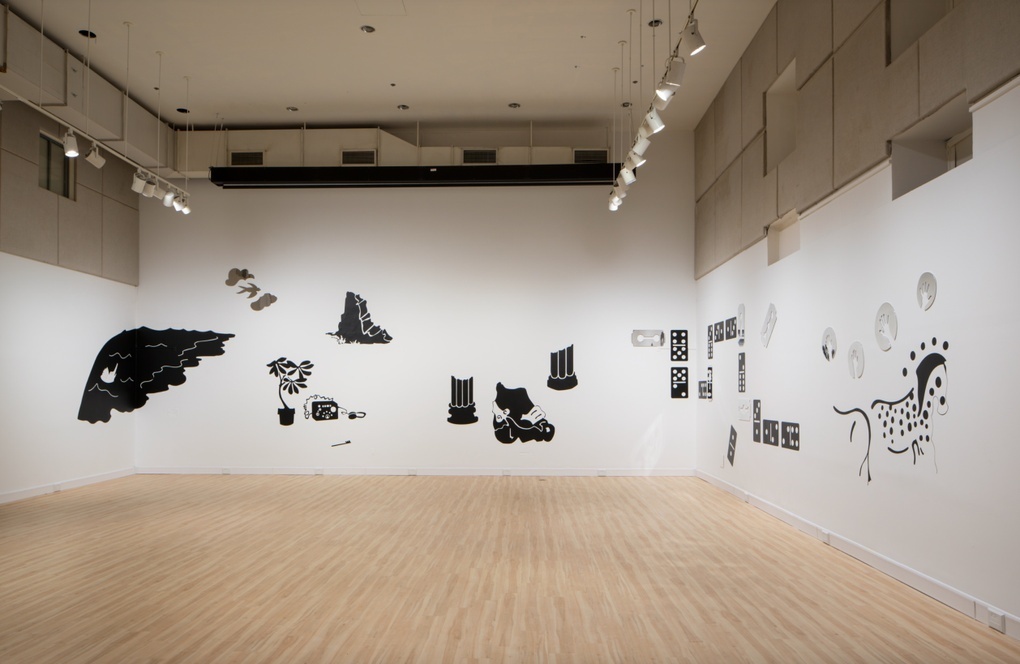 About the Event
Date
Jan 16, 2020, 6 – 8pm
Location
Boston
Public Conversation with artist Kate Costello and Gloria Sutton, Associate Professor of Contemporary Art History, Northeastern University
The Tip of the Tongue highlights Kate Costello's (BFA '98) ongoing interest in the shared abstraction of visual and spoken languages. If speech begins with and at the body—at the tip of the tongue—then Costello's work lingers at this exact border, using figuration to explore the myriad ways in which communication flows and breaks down, on both the personal and societal levels. In her work, bold, simplified shapes engage with archetypes, ideas, and images that circulate through culture in narratives of gender and power. With a practice rooted in drawing and encompassing sculpture and photography, Costello charges her imagery to perform its own grammar, orchestrating a poetic narrative that is deeply legible yet completely allusive—much like a phrase at the tip of one's tongue.
The Tip of the Tongue features work from the past fifteen years and a new, site-specific wall drawing for the SMFA at Tufts' Anderson Gallery conceived as a companion to Costello's Hermits' Strand, a two-year commission for the Henricks Art Wall located in the Science and Engineering Complex in Medford. Organized by Dina Deitsch.
Costello lives and works in Los Angeles and holds a BA from Tufts University, a BFA from the School of the Museum of Fine Arts, Boston, and an MFA from the University of Southern California. Costello's work is in the permanent collections of the Hammer Museum of Art and the Los Angeles County Museum of Art.