Film Screening: Ali Cherri & Anton Ginzburg
With Film and Media Studies Department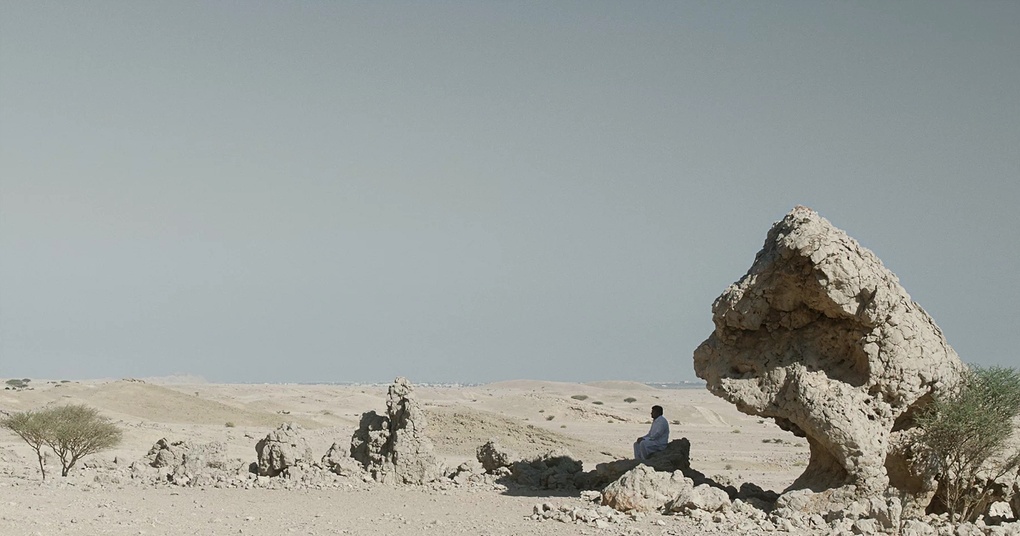 About the Event
Date
Nov 17, 2022, 6 – 8pm
Location
Barnum Hall (Barnum 08) / Medford
Presented as part of the exhibition The Sun Rises in the West and Sets in the East in collaboration with Tufts Film and Media Studies Department, this film screening features the work of two exhibiting artists, Ali Cherri and Anton Ginzburg, followed by a conversation with Ginzburg and Tasha Oren, Director of Film + Media Studies
Cherri will present his 2015 film, The Digger, which focuses on the keeper of a ruined Neolithic necropolis in the Sharjah desert in the United Arab Emirates, and his Sisyphean task of digging the site out of the sands. A rumination on ruins, loss, and our relationship with the environment, Cherri's work underlines the paradox of these empty tombs, where death is compounded by the absence of the relics. 
Ginzburg will share his film, Walking the Sea (2013), in which the artists literally and metaphorically crosses the Aral Sea, an inland salt-water sea that lies between Kazakhstan and Uzbekistan. Previously one of the four largest inland bodies of water in the world, with an area of more than 26,000 square miles, the Aral Sea has been steadily shrinking since the 1960s, due to a Soviet irrigation project that diverted tributaries to irrigate cotton fields in the surrounding desert. Walking the Sea draws on the theory that the Aral Sea has disappeared underground and reemerged several times throughout history. Likening the idea of this "sub-sea" to Lacanian concepts of the mechanism of the subconscious, Walking the Sea invokes tropes and methods of psychoanalysis to draw lines of memory and imagination, both collective and individual.
Parking for the screening is available at Dowling Hall, 419 Boston Ave, which is a 5 minute walk from Barnum Hall.