Floating Artifacts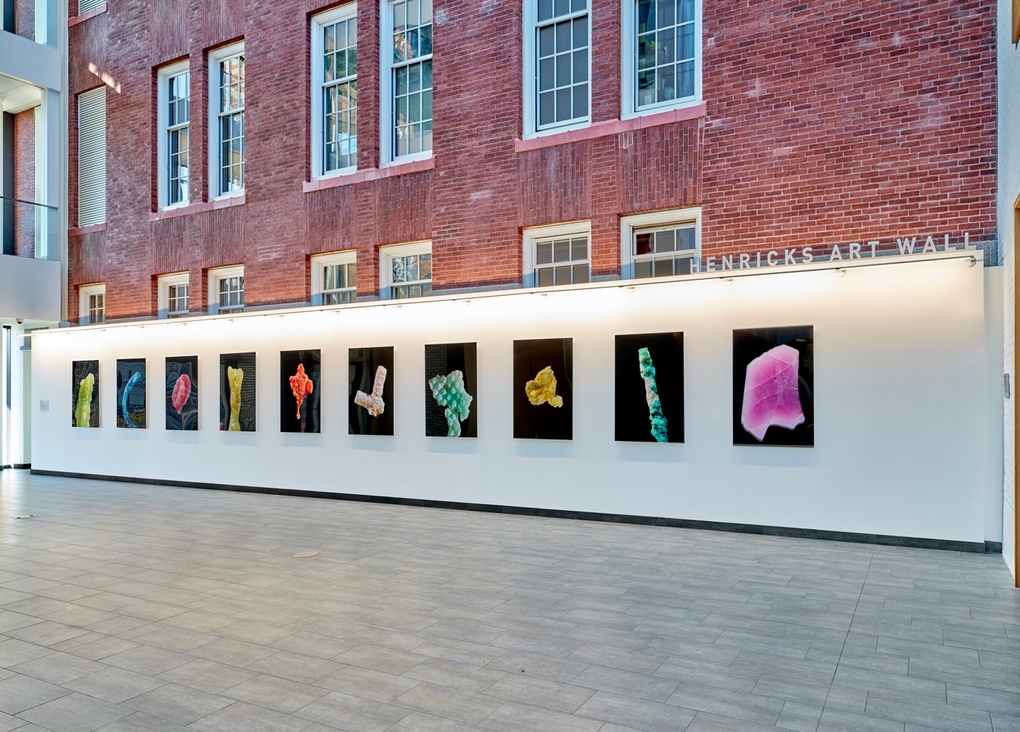 About the Exhibition
Date
Jul 20, 2018 – Jul 10, 2019
Location
Henricks Art Wall
Floating Artifacts examines the life cycles of ocean debris—from ancient organisms, to fossil fuel at the base of the ocean, to quickly manufactured plastic toys and tools on land, and back to the ocean as floating fragments of contemporary life.
As an ongoing project, Rydz conducts coastal field studies, gleaning tiny samples of debris that have washed ashore. She magnifies and documents her findings under a microscope to create portrait-sized photographs. The resulting body of work encourages active contemplation about the material properties of these samples in relation to our ideas about oceans, time, and the production of everyday objects.
Evelyn Rydz (MFA' 05) was born and raised in Miami in 1979. Rydz currently lives and works in Boston. She graduated from the School of the Museum of Fine Arts, Boston and Tufts University with an MFA in 2005.
Special thanks to Stewart Clements for his photo expertise and technical support. Special thanks to Joan M. Henricks, J69, and Alan S. Henricks.